This is probably what we need most closeby, especially during the pandemic: an open air library.
Orman Kutuphanesi (The Forest Library) is an open air library founded in a national park in Turkey. It seems like a nice tranquil space to sit, read and write.
It has only around 2000 books. So, if you are looking for an extensive collection of books, it is probabaly not for you. More than a library built in a forest and with an extensive book collection, it looks like an open air space allocated for reading, with some books you can borrow, if you don't bring yours.
A place to visit, once travel is back.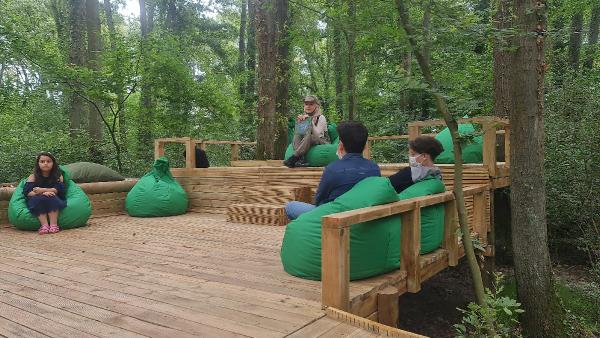 (Image Credits: Gazete Duvar, T24)