UK housing crisis is not news for many living in the UK and also for many working on housing. It is mostly discussed as a problem of deficiency of the quantity of housing: There is not enough number of houses, soo let's build more and more. However, it is not just quantity, but the quality of housing, especially newly built ones are crumbling as well.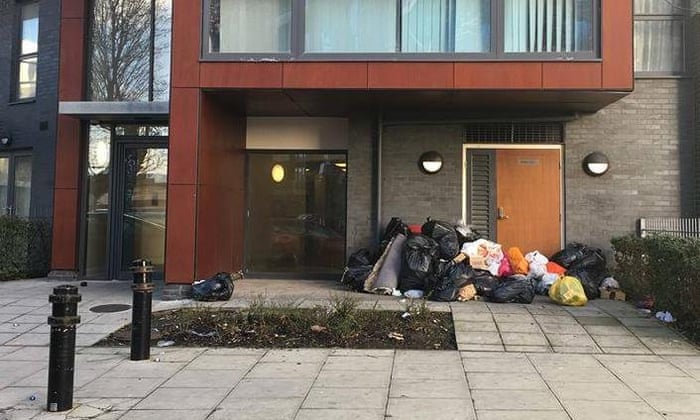 According to Guardian investigation, people living in housing projects built by Catalyst, Sanctuary, Notting Hill Housing, Wandle, and the One Housing Group raised that major maintenance issues are not tackled such as damp,  rat infestation, the lifts left broken for a week or so, security failures, and no hot water.
The situation getting worse when hearing more stories from people living in houses built and run by housing associations:
"When we moved in, we turned on the taps in the kitchen sink and water flooded everywhere, including into the flat below us. And the boiler went almost immediately. We'd be without hot water for two, three weeks at a time. At one point, three flats would give each other their kettles so we could run ourselves a bath." (Guardian)

Orchard Village has been the focus of hundreds of complaints from its residents. These include extensive leaks, damp and mould, staircases that have come away from walls, broken heating systems, inadequate fire-proofing and absent insulation. People are also concerned about alleged high levels of methane and hydrogen sulphide, which some claim may have had a direct impact on their health. (Harris)

Residents have a dossier of problems drawn from more than 50 homes: "holes in roof of landings", "mould in bedroom", "balcony door broken", "cold house", "lawn dying after no drainage installed", "no fire break in between properties". Some annual heating and hot water bills are said to be three times more than people were led to expect. There are also endless claims about treatment of residents by Circle and its contractors: "Waited three years for repair of stairs"; "staff ignore telephone conversations"; "no response to complaints". (Guardian)
The problems have roots in the public-private characteristics of housing associations which are promoted as a 'third-way' solution. The associations are supported by public money, however, act as private developers. Kind of best of both, aren't they? Well, the result is low quality and unhealthy buildings, nearly non-maintenance, and angry residents.
Note: Guardian is still continuing the investigation on problems in the housing schemes developed by housing associations. If you experience one refer to the link.